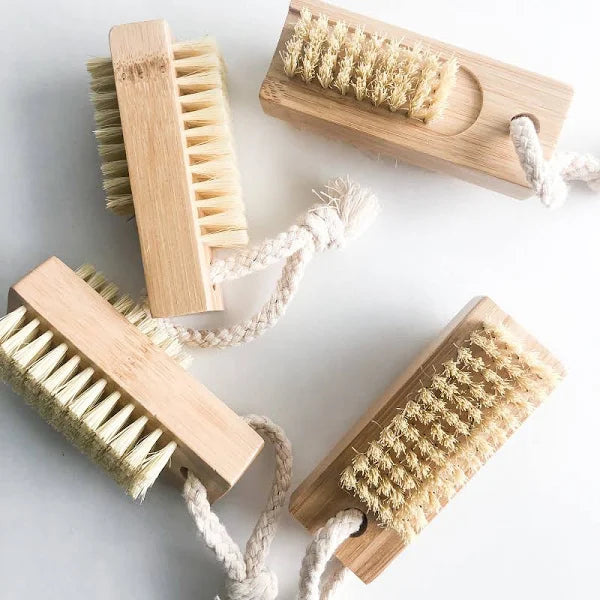 Hair and Finger Nail Brush - Boar & Bamboo
This brush is great for scrubbing hands, especially under fingernails.
Made from wood and boar hair, it is natural and biodegradable and can be used for many years. Perfect for the shower or sink to get hands clean quickly, without irritating sensitive cuticles and fingertips.
3.75" long x 1.33" wide
7/16" bristles